Sometimes you run into a cover or series of covers that make you stop, bow down to the awesome and maybe drool and develop grabby-hands.
Today, I give you
Bride of the Sea: A Little Mermaid Retelling (Otherworld Book 3)
They have earned my Grabby-hands stamp of approval.
Artist: Magdalena

website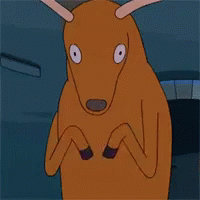 343 pages
The Little Mermaid meets Irish Mythology in this retelling of the beloved classic…
A STANDALONE Otherworld Series Companion Novel

Once upon a time…

Saoirse dreams of land. Her father has other plans, and intends to marry her off as soon as possible. When a ship sinks near her home, she carries the only surviving sailor to a faerie blessed isle and plans her escape. Who better to help her than a man with few scruples and little cares in the world?

Manus dreams of the sea. He spent every coin in his pockets to get back on a ship but never expected the vessel to sink. When a merrow saves him, he realizes the chance meeting is an opportunity. She could make him rich and become his good luck charm, so the legends say. Now, he just needs to get off the isle she's trapped him on.

They intend to use each other, but find their souls drawn together bit by bit. Can either leave the isle and the sea without losing their hearts in the bargain?

Mild Sexual Content
HEA - Complete story
About the Author:
website

-

FB

-

twitter
Emma Hamm grew up in a small town surrounded by trees and animals. She writes strong, confident, powerful women who aren't afraid to grow and make mistakes. Her books will always be a little bit feminist, and are geared towards empowering both men and women to be comfortable in their own skin.