My Writing Quirks and Must-Haves to Write
by Lanie Mores
I remember the day when typewriters were the most crucial item an author could have. That, a sheaf of blank paper, and corrector's tape of course. Things have dramatically improved over the years and now an author has numerous tools to choose from. I have my favourite items I rely on whenever working on a manuscript. Where these might not be useful for everyone, they facilitate my creative process…along with a variety of writing quirks I've developed over the years.

One particularly ingrained writing quirk of mine might sound archaic. I write initially with paper and pen. This requires having a million journals at my disposal and a room dedicated solely for storing them. I also strategically place smaller journals around my house and other important junctions…in the bathroom, on my nightstand, in my purse and car…to catch those brilliant ideas that come out of nowhere. Inspiration strikes at the weirdest times, and I've learned that these eureka moments are fleeting at best. If I don't jot them down ASAP, they'll be gone with the wind.

Once a chapter is written by hand, my laptop takes main stage. I don't use any fancy writing programs, just Microsoft Word. The great thing about laptops is that you can take them wherever you want. I've gotten into the habit of writing in bed, which sounds super comfortable, but has slowly been destroying my back. Looks like I might have to return to sitting at a desk like a proper human.

Another quirk of mine requires two important items…a printer and a red pen. When it comes to editing, these are my essentials as I return to archaic means and edit manually. I print out one chapter at a time, whip out my red pen and annihilate my work in the hopes of improvement. Editing hard copy enables me to catch errors I otherwise miss. I'm not sure why this works for me, but it does.

When it comes to research, I have two main resources that I rely upon…the internet and the library. With the internet, I stick to reliable sites by professionals in the field I'm researching. There are tons of journal articles and periodicals at my disposal, making research far more efficient than it was in the past. That being said, I still enjoy going to the library and digging through bookshelves and archives for information pertinent to my novels.

To keep my timelines and character profiles organized, I always purchase a calendar and pack of flashcards. Flashcards help keep my facts consistent throughout my manuscripts. I have a card for each setting and character (summarizing physical descriptors, personality traits, jobs, experiences), which makes it easy to check while I'm writing instead of having to search back through my entire manuscript to find the answer.

One last item I can't write without…coffee. Without a hearty cup of joe fueling my brainpower, all the other items would be rendered useless.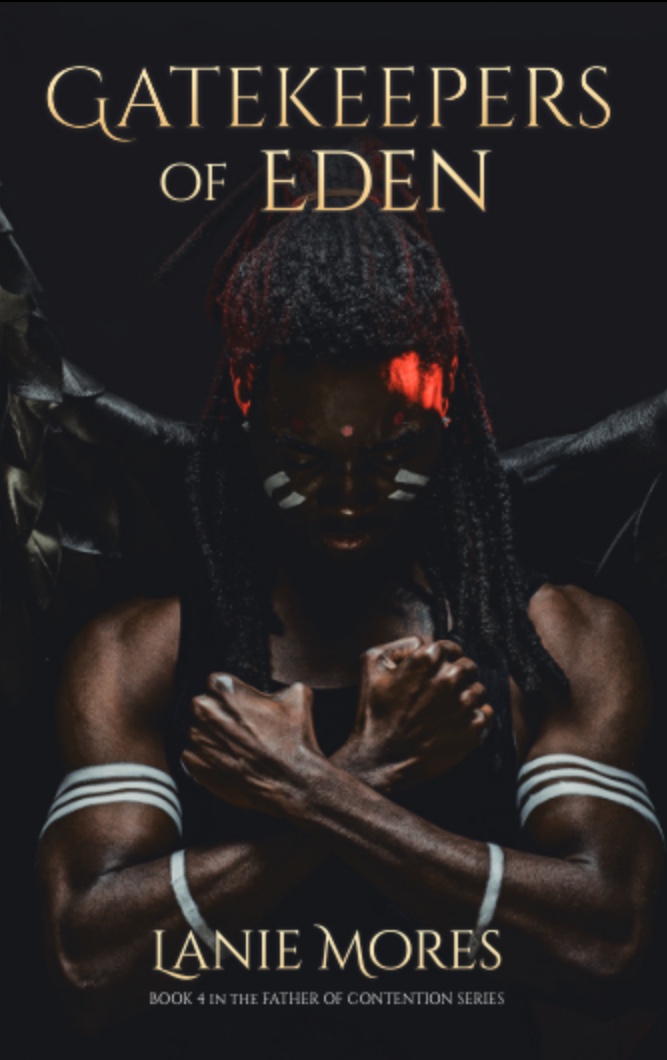 by Lanie Mores
10-01-2021

Science Fiction / Fantasy
Publisher: Tellwell Talent
After tragedy strikes the United States Capitol, a new government seizes control backed by an elite army brutally enforcing its new set of laws. Terror rapidly spreads throughout the nation, and then globally, as people fight back to preserve what's most important to them . . . their freedom and their beliefs.

One puppet master holds the strings with two distinct objectives in mind: destroy the Christian population and obtain immortality for himself and his loyal followers.

To locate what he covets most, a motley cast of felons is hand-selected and sent to a remote island facility. Pooling their talents and resources, the group of ex-cons must find one of the most elusive, ancient wonders of the world. Or die trying.

But they are not alone on their quest. The map and the key to achieving immortality accompanies the group: teenager Dani Juris. She's the one person who can help the puppet master reach his prize or prevent him and his army from destroying the world. The power is in her hands. The only glitch is that she's already dead.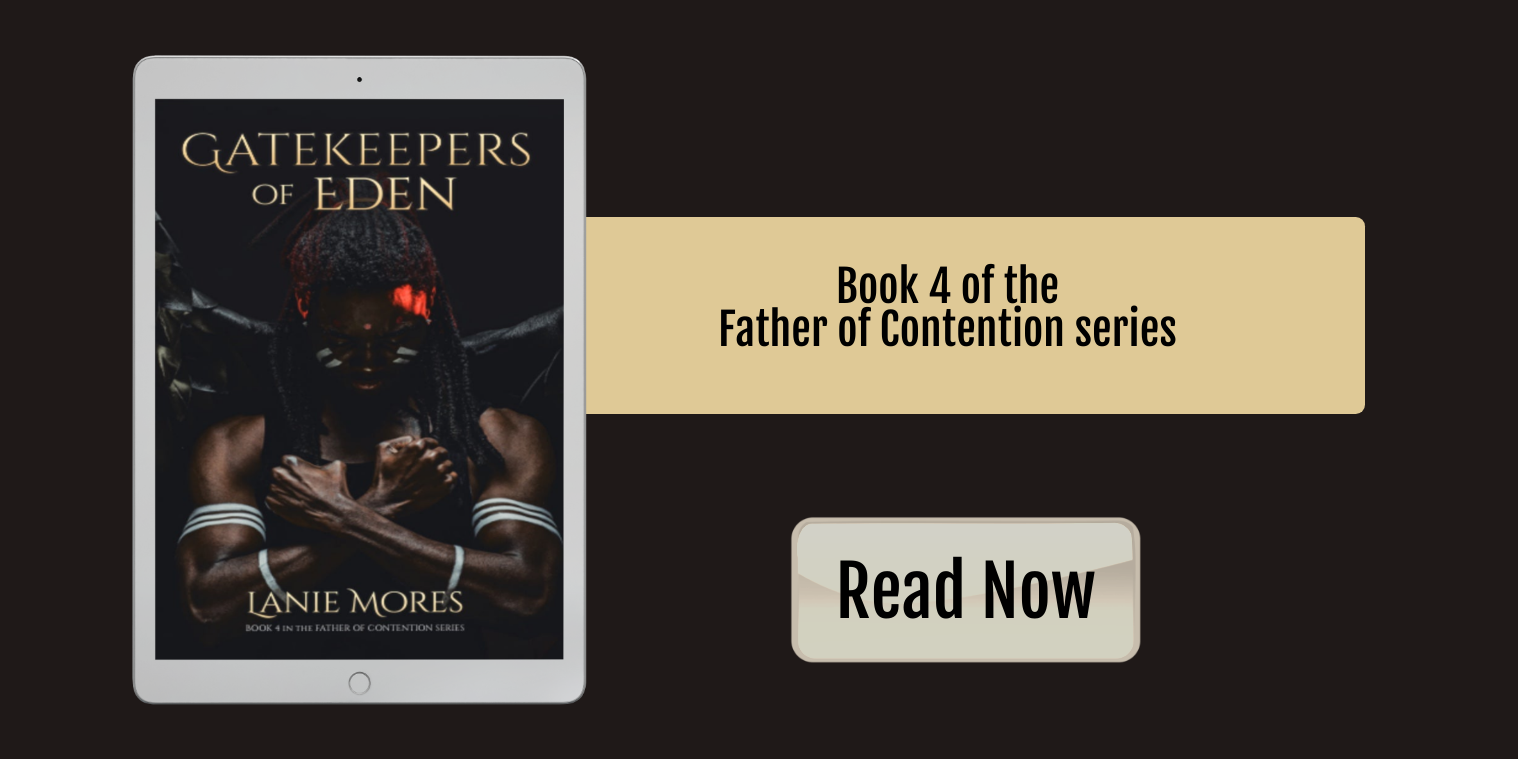 Chapter 1
A quarter of a mile from the White House in Washington, D.C., Vice President Dean Ryzer waited in a discreet location—the overstocked storage room in the bar of his half-sister Lou Lou—for his handler to arrive. Nobody would know of this meeting, not even Lou Lou; he made sure of that. He killed her yesterday. A "Closed for Renovations" sign was hung on the entrance door that afforded them all the privacy they would need to complete the transaction.

Normally not a violent man, things had dramatically shifted in the last year. The VP lived with renewed purpose, and nothing
would interfere with the task he was given. It was a revolution of sorts in which he played a vital role, although the credit would be doled on someone else. An unsuspecting pawn who would take the fall for Ryzer's genius.

There were several missions concurrently planned, with all of them intricately balanced upon each other, like a complicated game of Jenga. But he felt his mission was the most important piece in the puzzle. Without this next strategic move, all the other plans would fail.

And they could not fail.

A light rapping at the back door made his heart skip a beat: three consecutive taps, a pause and then one last tap. The code they had agreed upon. Vice President Ryzer unlocked the deadbolt and ushered in a tall woman with a floral-patterned shawl draped like a cowl, meant to keep her face obscured. But once the door was closed and the lock reengaged, she unravelled the cloth, revealing a flawless, cream-coloured complexion, and blond hair scraped back into an austere bun taut enough to pull the wrinkles smooth around her stone-cold blue eyes.

Through plump lips coated in blood red lipstick, the woman greeted the VP and took a seat by a tower of liquor boxes. He stood awkwardly in front of her. Not only her beauty caused him to feel inferior, but her demeanour and level of power within the organization reminded him that he was less important than he had foolishly deigned to think, and if one tiny error occurred, he would be squashed beneath her Louboutins with zero remorse. Someone else would swiftly take his place.

"Do you have the money?" the VP asked. He remained standing in the vain attempt to puff up his stature, looking down his nose at her for a change, at least in a physical sense. The woman was cruel and bitter, even before they "changed"—a friend of her father's, he had known her for years, witnessed many a tirade—yet it was impossible to deny his attraction for the blond, even though he feared her. Or perhaps that's what added to his desire. He wanted her in the way that a man wants what he can't have. His handsome, cleanshaven face, expensive black suit, and silk tie, thick, wavy black hair perfectly arranged, were all lost on the woman. She couldn't be less interested in him. That snake would not be charmed.

She was there for one reason. Complete the mission.
About the Author

Website
-
FB
-
Twitter
Blog
-
Goodreads
Pinterest
-
Instagram
Lanie Mores is the award-winning author of the science fiction and fantasy book series, Father of Contention. She has an Honours Bachelor of Science Degree, a Masters Degree in Clinical Psychology, and is a certified hypnotherapist and personal trainer. An active member of the Canadian Authors Association, Lanie enjoys sharing her perspectives through her fictional novels and poetry. When she isn't writing, you'll find her reading, binge-watching Netflix, baking, and slaughtering zombies and other monsters on her Xbox. She lives in Ontario with her family and forever barking fur babies, Batman and Petri.