Take a look at another movie featured at Another Hole in the Head Film Festival!
G-Men from Hell (2000)
7 December 2000
Director: Christopher Coppola
Writers: Richard L. Albert, Mike Allred (comic strip), Robert Cooper,
Nick Johnson
Stars: William Forsythe, Tate Donovan, Bobcat Goldthwait, Paul Rodriguez, Gary Busey,
Robert Goulet
PG-13
Action, Comedy, Adventure
When corrupt FBI agents Dean Crept and Mike Mattress die, they are sent to hell, though they believe it must be an error. They escape by stealing a magical crystal from Satan that sends them back to Earth. Determined to buy their way into heaven, the two perform good deeds despite their ignorance of morality. They set up a private investigation business, and Greydon Lake and his wife, Gloria, both hire them to investigate the other. They attempt to solve the mystery of their own murders and evade the police, led by Lt. Langdon and Det. Dalton, who suspect them of killing their informant Buster. Meanwhile, Weenie Man, a shady informant also sent to hell, tells Satan about their escape; Satan gives the G-Men two days to complete their investigations and return his magic crystal. Along the way, they become involved with the plots of a mad scientist, Dr. Boifford, who resurrects Buster, and a superhero by the name of Cheetah Man.-wikipedia

G-Men From Hell actually came out in 2000 and was based on the characters Dean Crept and Mike Mattress from the comic book Grafik Musik, created by Michael Allred. I guess it is making the rounds again at AHITH Film Festival. Based on the cast (Gary Busey?! Robert Goulet?!) and the cheese factor I had to see it. Check out the trailer below and you'll understand...at least I hope so :)
And boy, was I in for a surprise. G-Men from Hell is about as low budget as a high school production but campy fun. I went through quite a few emotions watching it. I used gifs demonstrate...
The opening prologue scene about how the two FBI agents ended up in hell uses a panel layout like the comic mixing live action and art. It was pretty clever.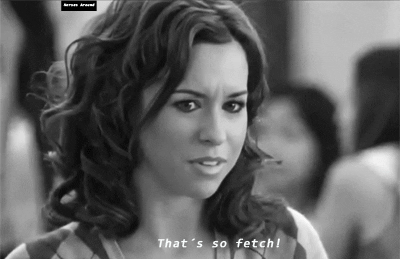 Then the movie started. And I got a look the sets, script, and acting I was in for...
But I'm a trooper and stuck with it. Plus it was like the proverbial train wreck. I wasn't sure where the story was going...I don't think the writers did either. It was like one of those stories that get passed around, everyone adding to a new part before sending it on to the next person.
But it was silly fun...there is a sentient puppet.
Then I realized there was plot going on...
Then Cheetaman showed up. Plus there was a mad scientist and a robot.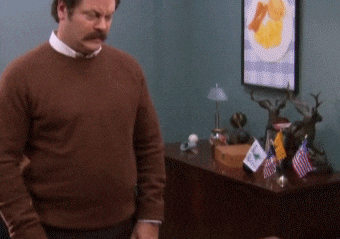 There was a pretty good mystery developing. I wanted to know who did what and why. The seemingly unconnected and strange subplots started to come together.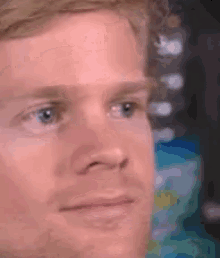 And I re-evaluated my earlier judgment of the film.
When it was over I had to admit I enjoyed the quirkiness and absurdity.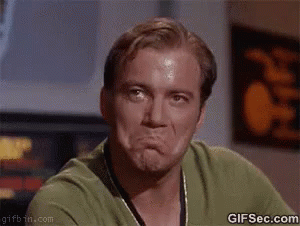 I can't believe they made this movie, but I'm glad they did. G-Men from Hell is one hell of a riff-worthy film if you are looking for one. Get some friends together, have a few drinks, and watch it.