Sometimes you run across a cover or series of covers that make you stop, bow down to the awesome, and maybe drool and develop grabby-hands.
Today, I give you Lore and Lust Series: Queer Vampire Romance
by Karla Nikole
What the what? These covers are beautiful! The color palettes! I love drawn/painted cover art. Karla Nikole, whoever does your cover art...keep them! Love them! Hug them! Call them George.
It has earned my Grabby-hands stamp of approval.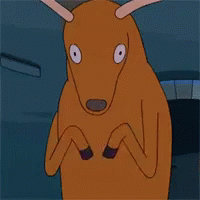 Lore and Lust (3 book series)
by Karla Nikole
From Book 1: "Wow, beautifully written. An incredibly exciting, interesting and wonderful vampire story. The romance is exquisite! A pure delight in every sense." ★★★★★

Haruka is alive, but not quite living. Surviving but not thriving. As an elite purebred vampire in the twenty-first century, he is broken. Content in his subpar existence.

He is done with life. But life is not finished with him.

When he receives a formal request to oversee an antiquated vampire ritual at Hertsmonceux Castle, Haruka grudgingly leaves his home to meet another purebred. The vampire is not what he expects. Truly, he is unlike any vampire Haruka has ever encountered: cautious, innocent and with the warmth and gravitational pull of the sun.
website

-

FB

-

Instagram
Karla Nikole has a long-standing love affair with Japan. They have always been very good to each other. Having lived in the country for two years and taken several extended vacations there, she is deeply inspired by the culture, language, landscape, food and people. A trip to Italy in 2018 for a wedding breathed new fire into her writing, eventually leading to the birth of Nino Bianchi and Haruka Hirano—two love letters to these beautiful countries. She has also lived in South Korea and Prague, and currently resides in the USA (although Milan is adamantly calling out to her).