Sometimes you run into a cover or series of covers that make you stop, bow down to the awesome and maybe drool and develop grabby-hands.
Today, I give you
Pierce Brown's
The Red Rising Series
limited edition covers from
Subterranean Press
They have earned my Grabby-hands stamp of approval.
Artist: Tommy Arnold
http://www.tommyarnoldart.com/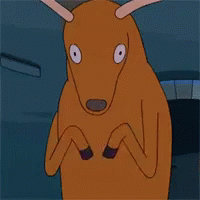 Love the drama of the covers. Okay, the guy is sexy, but the artwork is beautiful too... The series is a war/dystopian set on Mars. Can't wait to see the limited edition covers on the next two books!
NEW YORK TIMES BESTSELLER • Pierce Brown's relentlessly entertaining debut channels the excitement of The Hunger Games by Suzanne Collins and Ender's Game by Orson Scott Card.

If you want the limited edition series you have to buy through Subterranean Press. Here are the original covers on
ama
zon
About the Author:


website

-

FB

-

twitter


Pierce Brown is the #1 New York Times Bestselling author of the Red Rising Saga. He spent his childhood building forts and setting traps for his cousins in the woods of six states and the deserts of two. Graduating college in 2010, he fancied the idea of continuing his studies at Hogwarts School of Witchcraft and Wizardry. Unfortunately, he doesn't have a magical bone in his body. So while trying to make it as a writer, he worked as a manager of social media at a startup tech company, toiled as a peon on the Disney lot at ABC Studios, did his time as an NBC page, and gave sleep deprivation a new meaning during his stint as an aide on a U.S. Senate Campaign.

Now he lives in Los Angeles, where he scribbles tales of spaceships, wizards, ghouls, and most things old or bizarre.