Sometimes you run into a cover or series of covers that make you stop, bow down to the awesome, and maybe drool and develop grabby-hands.

Today, I give you
These Marvelous Beasts: The Complete Frost & Filigree Series
by Natania Barron
Lots of things about this cover appeal to me...I love the overall aesthetic, the color pallet, the soft use of the macabre images set off by the stark black background, even the font tickles my fancy.
They have earned my Grabby-hands stamp of approval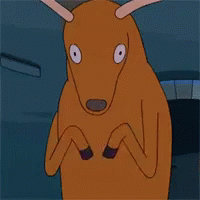 These Marvelous Beasts: The Complete Frost & Filigree Series
by Natania Barron
January 30, 2020
440 pages
Publisher: Falstaff Books
After centuries of adventures, arguments, and unrequited love, Nerissa Waldemar, a lamia, finds herself retiring to Tarrytown, New York with the very object of her affection, the deadly and beautiful sylph, Vivienne du Lac. She's hoping for some time alone to share her dark hearts' innermost thoughts; but of course, even lamia's plans often fall astray. Before Nerissa is able to tell Vivienne just how much she loves her--no small feat for a cold-blooded snake--they are both tapped to help solve the mystery hounding the Circle of Iapetus, a strange society of mortals concerned with the doings of supernatural beings.

To make matters worse, Worth Goodwin, Vivienne's old paramour, reappears to the sylph's absolute shock and dismay (to be fair, Nerissa and he did fake his death about a hundred years ago). And on his arm is the young, sweet, radiant, and altogether too-smart-for-her-own-good Christabel Crane, which of course sends Vivienne into a jealous downward spiral. Nerissa finds her own baser nature rising up to meet her, threatening to undo years of work in order to live among humans peacefully, but not before a horrific monster, preying on other supernatural beings, rises to destroy them. The team must work together to save both Tarrytown--and themselves--before it's too late.

But when Vivienne is captured, well... all bets are off.

What ensues are a series adventures around the globe, from the sandy streets of Cairo to the foggy alleyways of London, as Waldemar, Goodwin, and Crane seek to find Vivienne and uncover the strange machinations leading up to her abduction... not to mention a series of bizarre murders, sightings, and disappearances. With a kitsune named Kit, a dwarf named Alma, a dandy Vampire named Micheaux, and a whole ramshackle group of supporting gods, monsters, and allies, they just might have a chance.
website

-

FB

-

twitter
Natania Barron believes in monsters and hopes you do, too. She's the author of dozens of short stories, a fistful of novellas, and a few novels. All of these works contain monsters of one variety of another, but not all of them wear monstrous skins.
When not traveling through imagined worlds, she lives in North Carolina with her family, where she traipses through the forest on a regular basis, bakes incessantly, drinks an inordinate amount of tea, and dreams of someday owning a haunted house of her own.
Her work has appeared in Weird Tales, EscapePod, Steampunk Tales, Crossed Genres, Bull Spec, and various anthologies. Her longer works run the gamut from Edwardian urban fantasy to tales of the rock and roll world. She is also the founder of The Outer Alliance, a group dedicated to queer advocacy in speculative fiction. She's also an outspoken advocate for mental health rights, particularly pertaining to her son Liam, who has autism.
Natania holds a BA in English/Writing from Loyola University Maryland and an MA in English with a concentration in medieval literature from the University of North Carolina at Greensboro. During the day she works as a Global Marketing Director in clinical research. This amazing job allows her to do her other favorite thing: travel!
As a mental health activist, especially regarding adolescent care, Natania has drawn nationwide attention for her writing, including mainstream news and television appearances. Inspired by her son Liam's struggle through the school system as a child with high functioning autism and a variety of other challenges, she is an outspoken advocate. You can read more about her story at Medium.