Sometimes you run into a cover or series of covers that make you stop, bow down to the awesome, and maybe drool and develop grabby-hands.

Today, I give you
The Brief History of the Dead
by Kevin Brockmeier
I just love this cover. It's super creepy. If your eye is drawn to the coathanger first then you get a jolt when you scan down to the hands. If you notice the hands first, then you get the jolt at the coathanger. Brilliant composition. And the color palette sets the same mood.
They have earned my Grabby-hands stamp of approval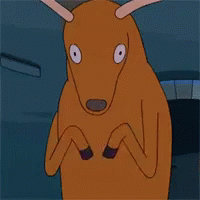 The Brief History of the Dead
by Kevin Brockmeier
January 9, 2007
Genre: dystopian, metaphysical fiction
From Kevin Brockmeier, one of this generation's most inventive young writers, comes a striking new novel about death, life, and the mysterious place in between.
The City is inhabited by those who have departed Earth but are still remembered by the living. They will reside in this afterlife until they are completely forgotten. But the City is shrinking, and the residents clearing out. Some of the holdouts, like Luka Sims, who produces the City's only newspaper, are wondering what exactly is going on. Others, like Coleman Kinzler, believe it is the beginning of the end. Meanwhile, Laura Byrd is trapped in an Antarctic research station, her supplies are running low, her radio finds only static, and the power is failing. With little choice, Laura sets out across the ice to look for help, but time is running out. Kevin Brockmeier alternates these two storylines to create a lyrical and haunting story about love, loss and the power of memory.
About the Author:
In addition to his most recent work, A Few Seconds of Radiant Filmstrip, KEVIN BROCKMEIER is the author of the novels The Illumination, The Brief History of the Dead, and The Truth About Celia; the story collections Things That Fall from the Sky and The View from the Seventh Layer; and the children's novels City of Names and Grooves: A Kind of Mystery. His work has been translated into seventeen languages. He has published his stories in such venues as The New Yorker, The Georgia Review, McSweeney's, Zoetrope, Tin House, The Oxford American, The Best American Short Stories, The Year's Best Fantasy and Horror, and New Stories from the South. He has received the Borders Original Voices Award, three O. Henry Awards (one, a first prize), the PEN USA Award, a Guggenheim Fellowship, and an NEA Grant. In 2007, he was named one of Granta magazine's Best Young American Novelists He teaches frequently at the Iowa Writers' Workshop, and he lives in Little Rock, Arkansas, where he was raised.