Sometimes you run into a cover or series of covers that make you stop, bow down to the awesome and maybe drool and develop grabby-hands.

Today, I give you The Silvan Series by R. K. Lander.

They have earned my Grabby-hands stamp of approval.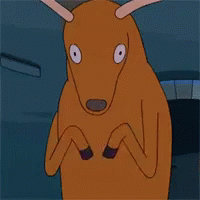 Today is a cover reveal of Dawn of a Legend (The Silvan #3). And then I got a look at the other covers in the series...OMG! Most people know elves—especially white hair elves—push all my hubba-hubba buttons. So not only is this a cover reveal, but the series earns my Grabby-hands stamp of approval.
Dawn of a Legend (The Silvan, #3)
by R.K. Lander
May 2019
Genres: Young adult, fantasy, Arthurian legend
Book three in The Silvan, a best-selling series by award-winning author R.K. Lander. "Page-turning epic fantasy you will not be able to put down."

A past to claim

A power to wield

A destiny to fulfill

To the enemy, Fel'annár is just a half-blood bastard, but to the Silvan people, he is their crownless warrior prince. Returning from battle in the mountains, he grieves for one who was lost, a death that triggers a mystery Fel'annár and his company of chosen brothers must unravel. But why do the trees speak of a beautiful monster?

Fel'annár will learn the ways of the Kah Warrior from a legendary commander while facing the disdain of another who struggles to accept this 'ignoble son' for who he is, not for what he represents. Meanwhile, Fel'annár's royal half-brother reveals a plan to restore the Great Forest to its past splendour of multi-cultural harmony. But the Forest is falling apart under the final onslaught of a ruthless traitor and the Silvan people are turning away from their ruler. Can Fel'annár come to understand what role he must play in this plan before it is too late? Can the brothers put aside their resentment towards each other for tearing their families apart and learn to trust one another? Can love prosper in the midst of battle and hardship as dark enemies converge on the Motherland?

Danger lies in wait for an elf who is slowly coming to terms with his heritage, learning to wield a natural ability and accepting the nature of his unfolding destiny.

The greatest warriors of their time will come together once more—in the name of justice. In the name of love.
Previous books in the series:
(Hubba-hubba!)
Start your Silvan adventure today!
Book Three: Dawn of a Legend – coming soon
Book Four: Rise of a Warlord – 2020
About the Author:
Website-FB-Twitter
I write epic fantasy for adults. I love battles, warriors, great adventures - elves, monsters and generally weird things, but above all, I love a good story with compelling characters.
My first project is The Silvan Series, with book three, Dawn of a Legend ready to launch April 2019. I hope you'll enjoy my stories