Sometimes you run into a cover or series of covers that make you stop, bow down to the awesome and maybe drool and develop grabby-hands.

Today, I give you The Whims of Fae Series by Nissa Leder.

They have earned my Grabby-hands stamp of approval.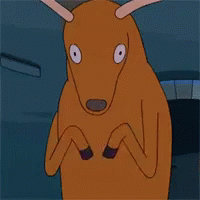 I have always been drawn to floral paintings and these covers tap into that. I love how the covers are connected with the same theme. They have a fairy tale vibe and with the crowns, it screams young adult fae royalty. I can't even pick a favorite.
The Whims of Fae Series
Running away to Faerie isn't quite the fairytale Scarlett had hoped it would be.
After her mother's suicide, Scarlett's grief consumes her. So much so, she can't even visit her grave. Escaping the mortal world seems the best option when Cade, a fae prince, lures her into Faerie by promising to take away her pain.
Cade seems the perfect answer to Scarlett's problems. Gorgeous, mysterious, with a gift that keeps her numb. As things between them heat up, Scarlett must decide how far she's willing to go to avoid her guilt and heartache. She's captured the attention of Cade's older brother, Raith, too, as the two brothers prepare to fight for the Right of Heir to the Summer Court crown.
As her boundaries are tested, will Scarlett lose herself in the world of magic, lust, and danger? Or will she find a way to cope with her sorrow and untangle herself from the two princes before they've devoured her completely?
About the Author:
website

-

FB

-

twitter
Books have always been a part of my life. One of my youngest memories is of my mother reading me the Laura Ingles series as I imagined I rode along with Laura in a wagon and on to a new life with my family. Books were an escape that allowed me to live a million lives I'd never have a chance to live, to learn a million lessons about life without having to make a million mistakes.
One day, I realized I wanted books to be an even bigger part of my life. I wanted to create them myself and help others in their creation. After years of learning on my own, I spent two years studying the craft of writing at Spalding University to obtain my Master of Fine Arts degree, which helped me grow both as a writer and as an editor.