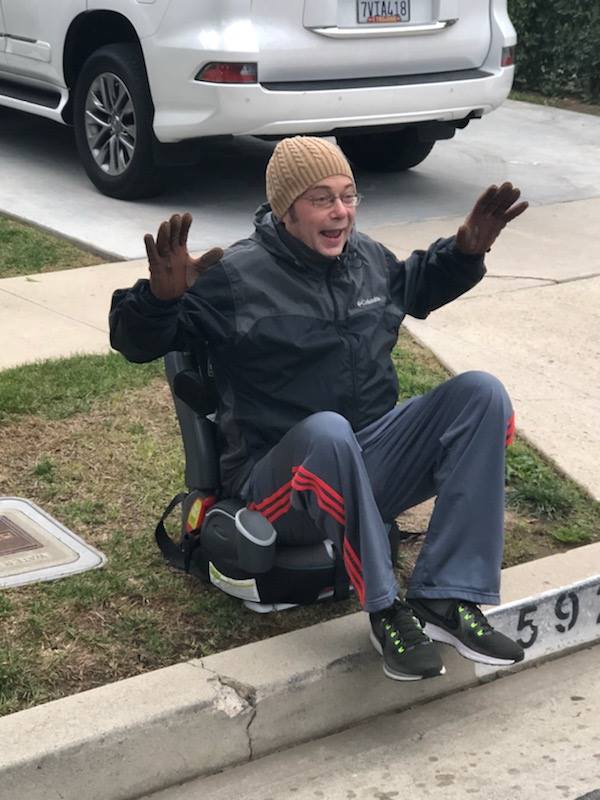 First, let me take a quick moment to thank the fine folks here at I Smell Sheep for inviting me to guest post today.

By internet standards, I would assume I'm pretty old (think Gandalf with a Hyundai). When I was a child in…ohhhh…let's sayyyy…the mid-fourteenth century, we didn't have the internet and we certainly didn't have all the social media and websites that allow us to share our interests and talk about the stories or series or movies we've found that we think others may enjoy. Personally, I think it's one of the best things about the Internet. Sure there's bad, but being able to share our passions in near real-time is pretty great.

Since this is a place where people come to celebrate their love of fantasy, sci-fi and more I thought it might be appropriate to give you all a brief rundown of how I fell in love with the genre of science fiction and fantasy.

Back in the long ago, when I was eight years old a movie came out. While it got mostly positive reviews there were of course those who poo-pooed it. Information moved slowly back then and it took a while for word of mouth to spread the good news. You also couldn't buy tickets until you got to the movie theatre, sometimes standing in a long line to purchase your ticket and then a longer line to wait to be let into the theater at showtime.

My dad loved science fiction. As a child he dined on Buck Rogers, Flash Gordan, Captain Video and other golden age shows, movies, serials and comic books. When this movie came out, he was more excited than most people had a right to be.

The movie came out on May 25th and I think we saw it a few weeks later, so sometime in mid-June.

I grew up in the San Fernando Valley suburbs of Los Angeles and I have a distinct memory of standing in a very long line that stretched around the corner under the hot summer sun, holding my dad's hand and patiently waiting until we were let into the theater.

The air conditioning exacted a sigh of relief from everyone who entered and shortly, with popcorn and soda in hand, we found our seats. Soon after, the lights dimmed, the screen came to life and before I knew it that music, that music we would all come to know, boomed out of the speakers.


I was about to watch Star Wars: A New Hope for the first time and my life would never be the same.

By the time the movie was over, that was it for me. Sure, I'd seen reruns of Star Trek and The Twilight Zone, but it was Star Wars, on that fateful, hot summer day, that made me the dyed-in-the-wool science fiction junkie I am today.

As I got older and found books, it was almost always science fiction or fantasy. Robert Heinlein, A.E. Van Vogt, Asimov, Tolkien and don't even get me started on the original Dragonlance series. One of my greatest treasures is the Larry Elmore signed print of the Dragons of Autumn Twilight cover that hangs in my office.

Leaving my teens and entering my twenties, TV series like Star Trek TNG came out. I still feel chills when I think about the first time I saw the Borg. From then, till now, my love of science fiction and fantasy hasn't diminished, in fact I would say it's grown.

I don't think I can even count how many times I've binged Supernatural and let me tell ya, that takes commitment.

I've gobbled up The Expanse a number of times already and will probably do so again with the same glee as the first time.
Side note: Amos Burton is one of the greatest characters ever created and Wes Chatham's portrayal is epic. I will die on this hill, people.

Killjoys, The Boys, The Mandalorian, Charmed, Buffy, Angel. Severance, Altered Carbon and on and on and more and more, new ideas, new worlds, new stories.

Pure love.

I've been a professional script doctor and consultant in the tv and film industry for a while now and only recently started writing novels. My first novel was a hard-boiled pulp-style thriller but I suppose it was inevitable that I would be drawn to writing science fiction. But I did hesitate.

To attempt to even stand in the shadows of authors like William Gibson, Anne McCaffrey, Neal Stephenson and the countless others(including those I've already mentioned like Heinlein) who inspired me and filled my childhood and adult life with wonder was just straight-up intimidating.

In my new novel Starlite, I have written a sort of love letter to all of those things that filled me with joy as a kid. Those books that attempted to walk the fine line between fun and suspenseful.

Did I succeed? I don't know. I do know that I enjoyed writing it. That I felt like I was saying thank you to those who inspired me and that maybe, just maybe, I'll be able to give someone the same gift that was given to me over and over again by so many wonderful authors.

That gift of leaving this world and its troubles behind, if only for a little while, and going somewhere new, fun and exciting.

I have also realized that standing and even existing in the shadows of greatness isn't the worst thing. It's nice and shady here and while the shadows are large, they are filled with warmth.

I love science fiction and think websites like this are awesome. And if you're here, you're pretty awesome too…even if you're not reading this, you're still super amazing.

Here's to those wild tales that inspire us all and lead us to places like this.

Thanks again to I Smell Sheep and I hope it isn't too long before I'm invited back.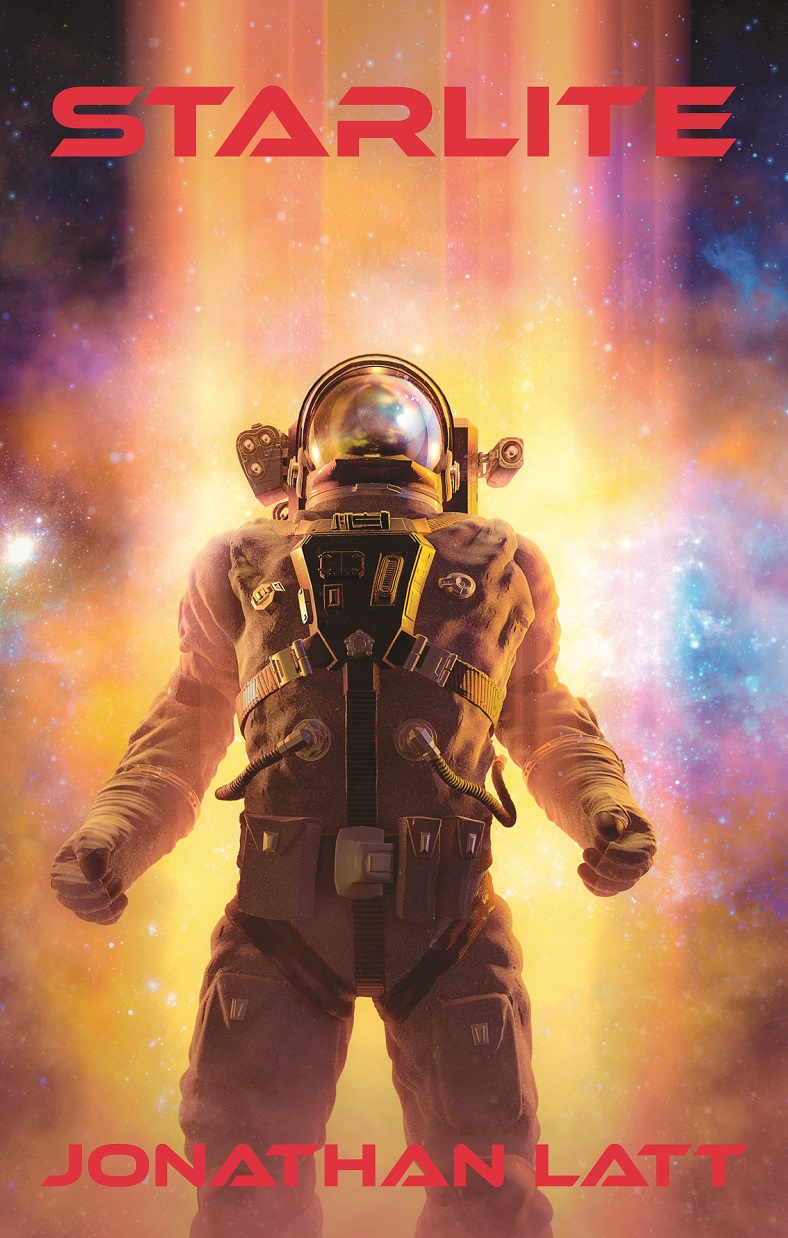 10-08-2022

Science Fiction

Publisher: The Chapel Perilous

Bevil Cyrex, adrift in space on a ship determined to kill him, stumbles across an ancient and abandoned space station called The Starlite.

Once on board the station he sets about repairing it, with the goal of opening up for business.

Along the way he befriends a possibly sociopathic, all powerful nanite swarm, who has decided to take on the appearance and mannerisms of his grandmother.

He must also contend with being hunted by an ex-mob enforcer looking for revenge, a handful of pirates and various threats of invasion, marriage and death.

All in all, Bevil would have to admit, things were really looking up.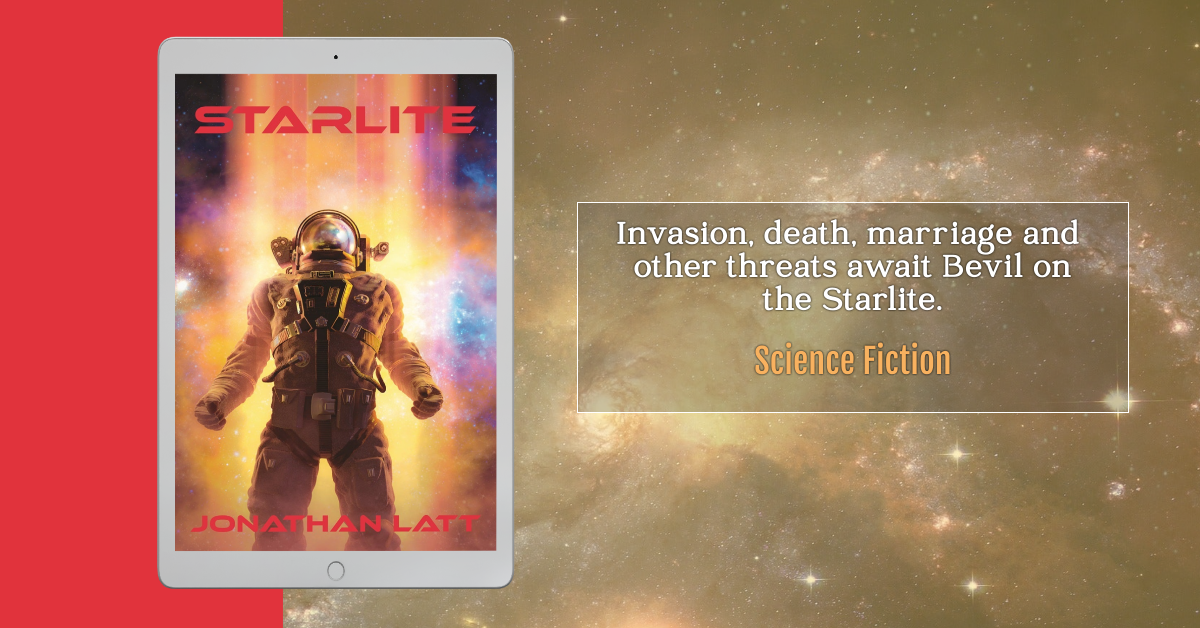 About the Author:
FB-Twitter-
Instagram
Goodreads

I truly enjoy writing and it really never feels like work. Okay, mostly never feels like work.

Folks who have read my books have said they are definitely filled with words. These words are used in a very clever way to form sentences, which then form paragraphs until a page is just jammed packed with them. I do this repeatedly throughout my novels.

I am a lifelong lover of comic books, video games, science fiction and fantasy. My favorite authors include Robert Heinlein, William Gibson and Mark Twain.

Once the technology is perfected, I hope to own a robotic chimpanzee that will accompany me on many adventures. We will travel the globe solving crime, eating pie and saving the day.

I think it's safe to assume that we're gonna look pretty cool doing that.