Sometimes you run into a cover or series of covers that make you stop, bow down to the awesome and maybe drool and develop grabby-hands.
Today, I give you Ann Aguirre's Ars Numina series covers.
They have earned my Grabby-hands stamp of approval.
Artist: Kanaxa:

http://www.kanaxa.com/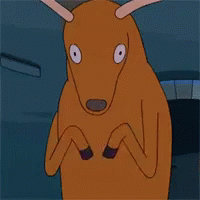 Very PNR-ish with the cliche, cheesy man-torso and shifter animal in the background. BUT...these covers have an intense sex appeal. I love the basic design elements that link the series and the subtle use of color to set them apart. There are three more in the series and I can't wait to see them!
And if you are wondering, I will be featuring some of Ann's other covers...cause that Jax series makes me question my sexuality.
Welcome to the dangerous, delicious world of Ars Numina--with the fae Eldritch, ferocious Animari, and brutal Golgoth fighting for their happy endings. If you love paranormal romance and shapeshifters, this series is for you, projected at six books.
-amazon
The Demon Prince
The Wolf Lord
The Shadow Warrior
The War Priest
The Jaguar Knight
*I haven't read this series and have no idea if they are as good as the covers. Don't care either...this is all about the cover!
About the Author:
website

-

FB

-

twitter
amazon
Ann Aguirre is a New York Times & USA Today bestselling author with a degree in English Literature; before she began writing full time, she was a clown, a clerk, a voice actress, and a savior of stray kittens, not necessarily in that order. She grew up in a yellow house across from a cornfield, but now she lives in sunny Mexico with her husband, children, and various pets. She likes books, emo music, and action movies. She writes all kinds of genre fiction for adults and teens.