Sometimes you run into a cover or series of covers that make you stop, bow down to the awesome and maybe drool and develop grabby-hands.

Today, I give you
Gideon the Ninth (The Ninth House Book 1)
by Tamsyn Muir
artist Tommy Arnold
They have earned my Grabby-hands stamp of approval.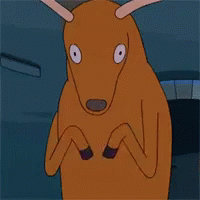 This cover screams badass! Don't get in her way because she will destroy you. The macabre look is sexy. The artist Tommy Arnold created the covers to another series I will feature at a later date.
Gideon the Ninth (The Ninth House Book 1)
by Tamsyn Muir
September 10, 2019
Genre: fantasy, LGBT, lesbian romance
Tor.com
448 pages
Gideon the Ninth is the most fun you'll ever have with a skeleton.

The Emperor needs necromancers.

The Ninth Necromancer needs a swordswoman.

Gideon has a sword, some dirty magazines, and no more time for undead bullshit.

Tamsyn Muir's Gideon the Ninth unveils a solar system of swordplay, cut-throat politics, and lesbian necromancers. Her characters leap off the page, as skillfully animated as necromantic skeletons. The result is a heart-pounding epic science fantasy.

Brought up by unfriendly, ossifying nuns, ancient retainers, and countless skeletons, Gideon is ready to abandon a life of servitude and an afterlife as a reanimated corpse. She packs up her sword, her shoes, and her dirty magazines, and prepares to launch her daring escape. But her childhood nemesis won't set her free without a service.

Harrowhark Nonagesimus, Reverend Daughter of the Ninth House and bone witch extraordinaire, has been summoned into action. The Emperor has invited the heirs to each of his loyal Houses to a deadly trial of wits and skill. If Harrowhark succeeds she will be become an immortal, all-powerful servant of the Resurrection, but no necromancer can ascend without their cavalier. Without Gideon's sword, Harrow will fail, and the Ninth House will die.

Of course, some things are better left dead.

At the Publisher's request, this title is being sold without Digital Rights Management Software (DRM) applied.
Excerpt:
In the myriadic year of our Lord – the ten thousandth year of the King Undying, the kindly Prince of Death! – Gideon Nav packed her sword, her shoes, and her dirty magazines, and she escaped from the House of the Ninth.

She didn't run. Gideon never ran unless she had to. In the absolute darkness before dawn she brushed her teeth without concern and splashed her face with water, and even went so far as to sweep the dust off the floor of her cell. She shook out her big black church robe and hung it from the hook. Having done this every day for over a decade, she no longer needed light to do it by. This late in the equinox no light would make it to her for months, in any case; you could tell the season by how hard the heating vents were creaking it out. She dressed herself from head to toe in polymer and synthetic weave, even if they were bad and scratchy. She combed her hair. Then Gideon whistled through her teeth as she unlocked her security cuff, and arranged it and its stolen key considerately on her pillow, like a chocolate in a fancy hotel.

Leaving her cell and swinging her pack over one shoulder, she took the time to walk down five flights to her mother's nameless catacomb niche. This was pure sentiment, as her mother hadn't been there since Gideon was little and would never go back in it now. Then came the long hike up twenty-two flights the back way, not one light relieving the greasy dark, heading to the splitoff shaft and the pit where her ride would arrive: the shuttle was due in two hours.
Tamsyn Muir is a horror, fantasy and sci-fi author whose works have appeared in Nightmare Magazine, F&SF, Fantasy Magazine, Weird Tales, and Clarkesworld. Her fiction has received nominations for the Nebula Award, the Shirley Jackson Award, the World Fantasy Award and the Eugie Foster Memorial Award. She has spent the majority of her life in Howick, New Zealand, with time spent living in Waiuku and central Wellington. She currently lives and teaches in Oxford, in the United Kingdom.