Now you have 5 chances to get your swagger on
Featured author: Crista McHugh
About the author:
Growing up in small town Alabama, I relied on story-telling as a natural way for me to pass the time and keep my two younger sisters entertained.
I currently live in the Audi-filled suburbs of Seattle with my husband and daughter, maintaining my alter ego of mild-mannered physician by day while I continue to pursue writing on nights and weekends.
I am an active member of the Romance Writers of America (including the FF&P ,Greater Seattle Chapter, ESPAN, Passionate Ink, and the Seattle EastsideChapters), Absolute Write, and Romance Divas.
Just for laughs, here are some of the jobs I've had in the past to pay the bills: barista, bartender, sommelier, stagehand, actress, morgue attendant, and autopsy assistant.
And I'm also a recovering LARPer. (I blame it on my crazy college days)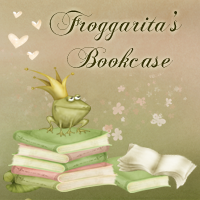 a Rafflecopter giveaway