Now you have 5 chances to get your swagger on!
Featured author: Joss Ware/Colleen Gleason
It is a two for one deal!
About the author: Colleen Gleason
website
-
FB
-
twitter
-
blog
Born in Detroit, New York Times and USA Today best-selling author Colleen Gleason spent most of her adult life in Michigan. She attended the University of Michigan in Ann Arbor, receiving her BA in English, and later went on to obtain her MBA from the University of Michigan in Flint.
After more than fifteen years of sales, marketing, and management experience in the health care industry, Colleen began her own health insurance agency, which she owned and operated for several years. However, her passion has always been writing fiction, and in late 2005, she sold her first two books to New American Library, a division of The Penguin Group.
Colleen currently lives near Ann Arbor and writes full-time.
About the other author: Joss Ware
Joss Ware is the pen name of Colleen Gleason, the international best-selling author of the Gardella Vampire Chronicles. She has an English degree and an MBA from the University of Michigan.


After more than fifteen years in sales and marketing, she owned her own business and worked in a variety of roles for two startup companies. She's traveled to London, Paris, and Tahiti, and currently resides with her family near Ann Arbor, where she writes full-time.

Joss loves to hear from her readers, and encourages them to visit her website for updates and sneak peeks of future Envy books.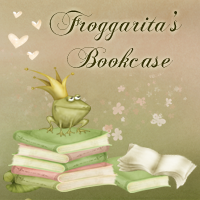 a Rafflecopter giveaway