Now you have 5 chances to get your swagger on
Today's feature author:
Sadie Hart
About the Author:
Sadie Hart often teases that, as a kid, she jumped right from the Saddle Club series to romance and never looked back. If only they knew it wasn't a joke. From romance came fantasy, from fantasy came urban fantasy, and finally things came full circle when she stumbled onto paranormal romances. By then, she was more than old enough to hold a pen and had been scribbling down stories for years.
Currently, for half of each day she's held hostage in a library, where she pretends to work as a secretary, but in reality spends most of her time trying not to read the books. As an avid animal lover, she currently owns two overly large mutts and is seriously debating becoming the crazy dog lady.
Sadie writes the Shifter Town Enforcement series, combining her love of all things animals, the paranormal, and an action packed plot, but she doesn't plan to stop there. From post-apocalyptic worlds and dangerous hostage negotiation with monsters, to magical towns, sweet lover stories, and crazy ghosts–her books run the gamut of the paranormal romance genre. The only thing you know for certain, is that each book has a heavy dose of the things that go bump in the night—both the spooky and the naughty kind.
Head over to these blogs and win
more
Swag!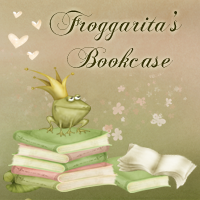 a Rafflecopter giveaway