Now you have 5 chances to get your swagger on
Today's feature author: Patricia A. Rasey
About the Author:
A daydreamer at heart, Patricia A. Rasey, resides in her native town in Northwest Ohio with her husband, Mark, and her lovable Cavalier King Charles Spaniel, Todd.
Ms. Rasey is a three-time recipient of the Word Weaving Award for Literary Excellence and a three-time winner of the prestigious RIO Award Of Excellence. She is also a three-time EPPIE finalist and was a 2001 nominee for Romantic Times Magazine's Best Electronic Book. Additionally, Twilight Obsessions and Twilight Visions, two anthologies she was a part of, was nominated for the PEARL, the Paranormal Excellence Award in Romantic Literature, in the Best Anthology category. Her short story, In The Mind of Darkness won the P&E 2002 Horror short story category.
When not behind her computer, you can find Patricia working, reading, watching movies or MMA. She also enjoys spending her free time at the river camping with her husband and two sons. Ms. Rasey is currently a third degree Black Belt in American Freestyle Karate.
Head over to these blogs and win
more
Swag!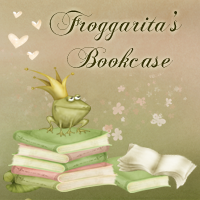 a Rafflecopter giveaway