To Wake the Dead (Dead Dreamer #2)
by Sarah Lampkin
October 8th, 2019
Genre: NA Fantasy
Publisher: The Parliament House
Brenna Whit teeters the line between the living and the dead. Now that she's back for her sophomore year at Nephesburg College, she's determined to focus on the waking world. But when her own soul is trying to kill her and a new Dead Dreamer is fighting for power, Brenna is dragged back into the world of the dead.

The Gatekeepers are doing everything they can to restore the power they once held over the town of Nephesburg. With a mysterious set of twins arriving in town to help them prepare, Brenna must decide what's important: continuing to hide her secret or reveal herself and fight for what she believes is right. The decision could end up leading to a permanent death for Brenna so she must choose wisely.

Classes have begun…

The battlefield is set…

Let the fight for the Fade begin.
January 8, 2019
296 pages
Eighteen-year-old Brenna Whit is entering college as a freshman and starting to meet new people, but she hides a dark secret. Because of an accident that happened three years ago, her spirit wanders the Fade whenever she falls asleep. It's something she wants to keep hidden from the world, but when she sees someone watching her in spirit form, she fears the secret's out. With new friends, possibly new enemies, school, and a new crush, Brenna has too much to worry about for just her freshman year of college.

Perfect for those who enjoy Buffy the Vampire Slayer and Supernatural!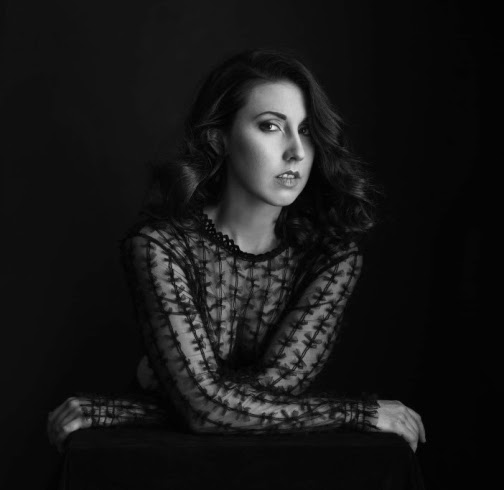 About the Author
:
website
-
FB
-
Twitter
A native of Richmond, Virginia, Sarah Lampkin is a 2015 graduate from Lynchburg College [University of Lynchburg] with a master's degree in English. Since graduation, Sarah now lives in Northern Virginia working in the IT field as a Technical Writer while continuing her research for her graduate school thesis. When she isn't working, Sarah continues her Celtic mythology research and Gaelic studies, while working on the Dead Dreamer series.
We're giving away To Dream is to Die AND To Wake the Dead!!! Click the link below to enter!
*Print Bundle (North America Only)
*Digital Bundle (International)
a Rafflecopter giveaway