Sometimes you run across a cover or series of covers that make you stop, bow down to the awesome, and maybe drool and develop grabby-hands.
Today, I give you The Nicki Styx Series by Terri Garey
I read The Nicki Styx paranormal mystery series waaaay back when and adored them and have been meaning to introduce them to readers who might have missed out. Then I found out Terri had all the covers updated, and they triggered my grabby-hands. I love the aesthetic.
I also added the new covers of Terri Garey's The Devil's Bargain series. Love me some Sammy!
It has earned my Grabby-hands stamp of approval.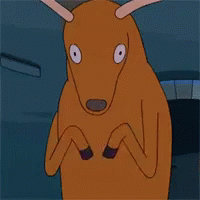 by Terri Garey
January 30, 2018
305 pages
"MY NAME IS NICKI STYX, AND I THOUGHT I HAD THE WORLD ALL FIGURED OUT. THEN I REGAINED CONSCIOUSNESS."
A brush with death and an unexpected glimpse of the afterlife has left Nicki Styx with some unwanted psychic gifts. She can now see and hear the dead, and much to her dismay, some of them are pretty determined to be heard. With a new lease on life and a vintage clothing business to run, Nicki would prefer to remain quietly in the shadows, but when a friend is murdered after selling her soul to the Devil, Nicki's gift—and her rapidly growing conscience—land her in some very deep Voodoo.
website-FB-twitter
A Southern girl with an overactive imagination, Terri Garey writes award-winning and critically-acclaimed urban fantasy. Her novels have been described as "smoldering" by Publishers Weekly, and "sultry and upbeat" by Library Journal. Even though she's a big scaredy-cat who can't watch horror movies or visit haunted houses, she loves moonlit graveyards, moss-covered headstones and the idea that life goes on even after it's over. You can visit her on the web, friend her on Facebook and occasionally find her on Twitter.