Sometimes you run across a cover or series of covers that make you stop, bow down to the awesome, and maybe drool and develop grabby-hands.
Today, I give you
Talon Pack Series
by Carrie Ann Ryan
Okay, these need a little explanation. I saw these three covers on Carrie's Twitter feed and they immediately caught my eye. I love the minimalist art and the cohesive theme. They are pretty, props to the artist.
Then I checked out Carrie's website and found out these are "Special limited Edition" covers of the first three books in a nine-book series. You can only get these covers if you buy them from her website. You can get them signed too.
Of course, I have to comment on the other Talon Pack series covers. They are the cliche' headless/almost headless torso that is common in paranormal romance, but they are aesthetically pleasing to the eye :)
Also, damn, this woman has written a lot of books! I'm guessing no matter what genre of romance you love she is going to have something you'll like.
Carrie Ann Ryan's Talon Pack series have earned my Grabby-hands stamp of approval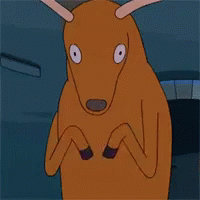 Tattered Loyalties (Talon Pack Book 1)
When the great war between the Redwoods and the Centrals occurred three decades ago, the Talon Pack risked their lives for the side of good. After tragedy struck, Gideon Brentwood became the Alpha of the Talons. But the Pack's stability is threatened, and he's forced to take a mate—only the one fate puts in his path is the woman he shouldn't want.
Though the daughter of the Redwood Pack's Beta, Brie Jamenson has known peace for most of her life. When she finds the man who could be her mate, she's shocked to discover Gideon is the Alpha wolf of the Talon Pack. As a submissive, her strength lies in her heart, not her claws. But if her new Pack disagrees or disapproves of fate's choice, the consequences could be fatal.
As the worlds Brie and Gideon have always known begin to shift, they must face their challenges together in order to help their Pack and seal their bond. But when the Pack is threatened from the inside, Gideon doesn't know who he can trust and Brie's life could be forfeit in the crossfire. It will take the strength of an Alpha and the courage of his mate to realize where true loyalties lie.
Carrie Ann Ryan is the New York Times and USA Today bestselling author of contemporary, paranormal, and young adult romance. Her works include the Montgomery Ink, Talon Pack, Promise Me, and Elements of Five series, which have sold millions of books worldwide. She's the winner of a RT Book of the Year and a Prism Award in her genres. She started writing while in graduate school for her advanced degree in chemistry and hasn't stopped since. Carrie Ann has written over seventy-five novels and novellas with more in the works. When she's not losing herself in her emotional and action-packed worlds, she's reading as much as she can while wrangling her clowder of cats who have more followers than she does.