Sometimes you run across a cover or series of covers that make you stop, bow down to the awesome, and maybe drool and develop grabby-hands.
Today, I give you
Carol: Being a Ghost Story of Christmas
This is such a pretty cover! And it fits the story beautifully. I did a beta read of this YA coming-of-age fantasy version of A Christmas Carol years ago when the author was writing it. I love the premise: "Scrooge meets Mean Girls."
It has earned my Grabby-hands stamp of approval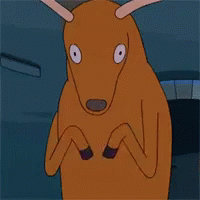 Carol: Being a Ghost Story of Christmas

by Darin Kennedy
October 31, 2020
Print length: 432 pages
MARNIE IS DEAD, TO BEGIN WITH.

There is no doubt whatever about that.

So who the hell sent Carol this text?

Born Christmas Day eighteen years ago, Carol Davis is known for anything but holiday spirit.

Sharp-tongued and self-centered, she's made her way to the pinnacle of high school by walking over anyone who stands in her way, be they enemy, friend, or even family.

Visited by the ghost of her best friend on the anniversary of her December drowning, Carol learns that a horrible fate awaits her and only by facing the Spirits of Christmas Past, Present, and Yet to Come can she avoid the coming darkness.

With each spectral visitation, she's taken down a familiar yet fresh path of discovery, uncovering the innocent girl she used to be, accepting the bitter young woman she has become, and yearning for a future where she can dare to love again.

As the clock strikes midnight on Christmas Eve, Carol has one last chance to turn her life around, but have the Spirits come too late to change the course of destiny?
Darin Kennedy, born and raised in Winston-Salem, North Carolina, is a graduate of Wake Forest University and Bowman Gray School of Medicine. After completing family medicine residency in the mountains of Virginia, he served eight years as a United States Army physician and wrote his first novel in the sands of northern Iraq.
His novel, The Mussorgsky Riddle, was born from a fusion of two of his lifelong loves: classical music and world mythology - a love letter to Mussorgsky's magnum opus, Pictures at an Exhibition, and Rimsky-Korsakov's masterpiece, Scheherazade. The Stravinsky Intrigue continues those same themes while exploring Stravinsky's first three ballets and his Fugue & Fable series culminates in The Tchaikovsky Finale, which takes us through the famous ballets of Tchaikovsky with a finale accompanied by the cannons of the 1812 Overture. The first two novels in his The Pawn Stratagem contemporary fantasy series, Pawn's Gambit and Queen's Peril, combine contemporary fantasy with the ancient game of chess.
He has thus far published twenty-plus short stories in various anthologies and magazines to include Pill Hill Press, Blood Bound Books, Wicked East Press, Dark Oak Press, Emby Press, Dark Hall Press, White Cat Publications, Curiosity Quills Press, Elder Signs Press, Falstaff Books, Wilder Publications, and a rare piece of fiction in the October 2012 issue of Chess Life Magazine. The best, particularly those about a certain Necromancer for Hire, are collected for your reading pleasure under Darin's imprint, 64Square Publishing.
Doctor by day and novelist by night, he writes and practices medicine in Charlotte, NC. When not engaged in either of the above activities, he has been known to strum the guitar, enjoy a bite of sushi, and rumor has it he even sleeps on occasion. Find him online at darinkennedy.com.