Now you have 4 chances to get your swagger on
Today we feature PNR author Felicity Heaton! She has a long wicked list of books. Here is a sampling of some...
About the author:
I write passionate paranormal romance books as Felicity Heaton and F E Heaton. In my books I create detailed worlds, twisting plots, mind-blowing action, intense emotion and heart-stopping romances with leading men that vary from dark deadly vampires to sexy shape-shifters and wicked werewolves, to sinful angels and hot demons!
If you're a fan of paranormal romance authors Lara Adrian, J R Ward, Sherrilyn Kenyon, Gena Showalter and Christine Feehan then you will love my books too.
If you love your angels a little dark and wicked, my best selling Her Angel series is for you. If you like strong, powerful, and dark vampires then try my Vampires Realm series I write as F E Heaton or any of my stand alone vampire romance books I write as Felicity Heaton.
In 2011, four of my six paranormal romance books received Top Pick awards from Night Owl Reviews, Forbidden Blood was nominated as Best PNR Vampire Romance 2011 at The Romance Reviews, and many of my releases received five star reviews from numerous websites.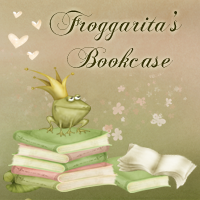 a Rafflecopter giveaway